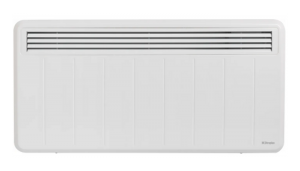 Dimplex Storage Heater  –  Dimplex Instructions HERE
View Video overview HERE
Do storage heaters work for you?
You might think that the answer to that question, for most people, would be a simple yes or no. They have a bit of a reputation as the "Marmite" choice in the home heating universe.
Electric storage heaters have come a long way since their original conception in the 1960s. They are the tireless workhorses of the home, silently toiling away night and day when we're getting on with our day, to provide us with cut price heating.
dimplex storage heater is a completely different animal compared to most other electric heaters because of the unique way it warms spaces. dimplex storage heater is ;
• Simple to programme
• Energy efficient
• No maintenance
• Ease and low cost of installation
When you compare the running cost of this storage heater in comparison to another storage heater , it's a no brainer! dimplex storage heater can save you 26.6% in running costs per month e.g. to heat a living/dining room, storage heater will cost approx €90.90 while dimplex storage heater costs €66.74.
This panel heater features the Cap Sense controller, providing a more intuitive user experience with its backlit LCD display and touch-sensitive buttons. Its adaptive start pre-heats the room ahead of a programmed heating schedule for only exactly the amount of time required to meet the desired target temperature at the desired time.
This heater operates on a supply voltage of 240VAC and outputs a maximum power of 2000W. It is available with a height of 430mm, width of 860mm and depth of 108mm.
• 1-H frame wall bracket for easy installing
• Programmable room temperatures and heating time periods
• Multiple 7-day timer profiles
• Electronic thermostat accurate within 0.2°C
• Energy-saving technologies such as open window detection
• Forward-facing louvred grille for optimum heat circulations
• Aesthetics to compliment storage heater ranges
• Splash-proof for use in bathrooms
• Complies with lot 20 of ERP directive
CE approved   – BEAB approved